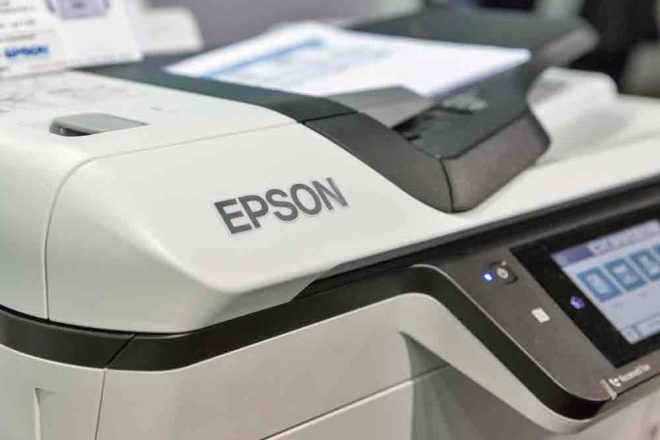 When your Epson printer encounters an issue, it will do its best to let you know what's wrong. Rather than sitting silently while your frustration builds, most Epson printers will give you an error code. This error code (typically delivered as a popup on the LCD screen of the printer) is designed to tell you precisely what is wrong and what you need to do to fix it. However, the error code is only effective if you know what it means.
In this post, we will be discussing one of the most common Epson error codes: Epson Error Code 0x97. We will help you understand what the Epson error code means and some troubleshooting steps you can take to resolve the issue and get back to printing.
The Meaning Behind Error Code 0x97
As mentioned, one of the most common error codes on Epson printers is Epson Error Code 0x97. Epson Error Code 0x97 is activated when the printer experiences an internal hardware malfunction while printing. When a 0x97 error occurs, it will immediately stop your print job, and printing will not resume until the issue is fixed.
Epson Error Code 0x97 is most common on several Epson WorkForce (WF) printers (including Epson WF-3640, Epson WF-4630, Epson WF-3620, Epson WF-7620, and Epson WF-7610); however, it can occur on other Epson printers as well.
Luckily, most of the hardware issues that cause this error are simple problems that are easy to fix. Some of the most common hardware issues that trigger Epson Error Code 0x97 include:
Paper Jams
Improperly installed hardware, such as cartridges, trays, and cords
Motherboard Failures
Jammed cartridge nozzles
Simple Solutions for Resolving Epson Error Code 0x97
 1. Check for Obvious Hardware Disruptions
An important step when encountering Epson Error Code 0x97 is to check for any immediate hardware malfunctions. First, confirm that there is paper in the loading tray and that your printer has not experienced a paper jam. Confirm that all printer components, including cartridges, covers, and cables, are in place and properly connected. If one of these issues is causing the error, you should be able to resume printing once it is resolved.
 2. Reset Your Printer
If you don't notice any apparent hardware malfunctions, try resetting your printer by turning it off and disconnecting any cords and cables that are currently attached:
Turn off your printer.
Disconnect all cables and cords, including the power and ethernet (if applicable). Remove the ink cartridges from the printer.
Press and hold the power button for one minute.
While continuing to hold the power button, reinstall the ink cartridges and reconnect all cables and cords.
Continue to hold down the power button for one minute even after everything has been reconnected.
Turn your printer on and print a Printer Test Page to see if the issue has been resolved.
 3. Run a Nozzle Check Pattern
If the ink cartridge nozzles in your printer are clogged or malfunctioning, they may be causing the Epson Error Code 0x97. To check your printer head nozzles:
Make sure there is paper in your printer's input tray.
Then, on the control panel of your printer, use the up and down arrow buttons to select "Setup" and press the "Okay" button.
Select "Maintenance" and press "Okay."
Select "Printer Head Nozzle Check" and press "Okay," then use one of the "Start" buttons to begin printing.
If the lines on the printer test page appear stable and uniform, the printer head is clean.
If your nozzle heads appear clogged, you can clean them using the following steps:
Remove ink cartridges from the printhead and place them (inverted) on a clean paper towel.
Remove the printhead from the printer, and carefully clean with a cloth or paper towel and warm water. Continue to wipe the printhead until no new ink appears on the cloth.
Gently dry the printhead using a dry cloth or paper towel. Allow the printhead to airdry for an additional 15 minutes.
Reinstall the printhead and cartridges and rerun your Nozzle Check Pattern.
If you accidentally touched the inky side of the printhead or ink cartridges, perhaps our tips on How to Get Printer Ink Off Hands and Clothing will be of help!
 4. Update Your Printer Driver
The printer driver is responsible for converting the item you are trying to print into a format that the printer can understand. These drivers can malfunction or become outdated, causing the Epson Error Code 0x97. If your printer driver is the source of the error, you can resolve it by downloading a new driver for your printer.
To download the newest driver for your printer:
Go to the Epson Support page.
Find your printer by entering the name in the search bar or by searching by product type.
Click on your device, and scroll down to the "Downloads" tab.
Open the "drivers" dropdown and download the newest driver available.
Once the driver has been downloaded on your computer, follow the prompts to install it.
Epson Printer Support
Epson recommends the solutions listed above for addressing Epson Error Code 0x97. If your printer is still unresponsive after following these troubleshooting solutions, visit the Epson Support Center for additional assistance.
Make sure you also check your printer warranty. For example, if your printer is under warranty and the Epson Support Center cannot find the source of the issue, your warranty should cover a free printer replacement.
For more helpful printing techniques and tips for Epson printers, check out "Get My Epson Printer Back Online" or visit our homepage at https://printertesting.com.